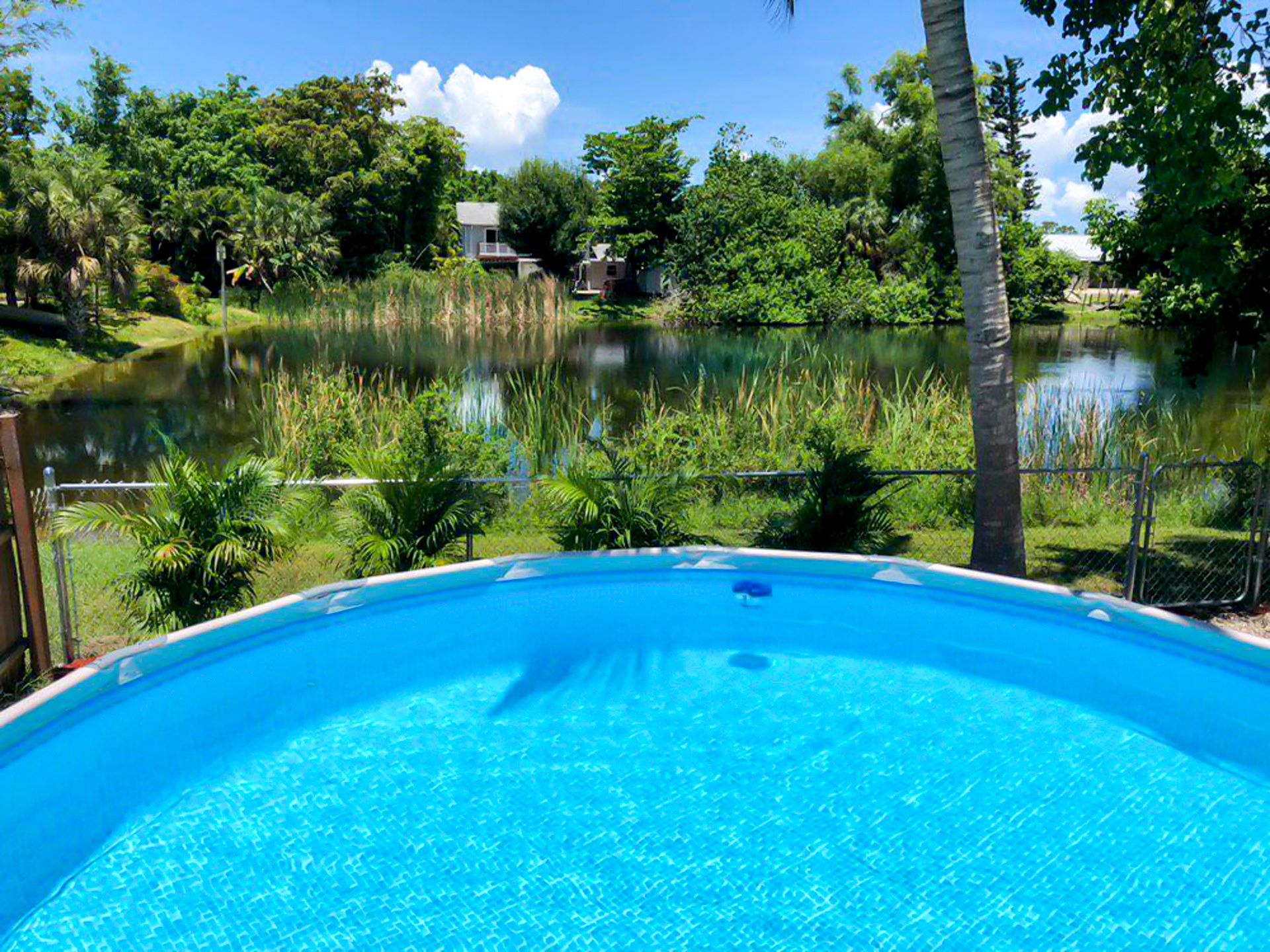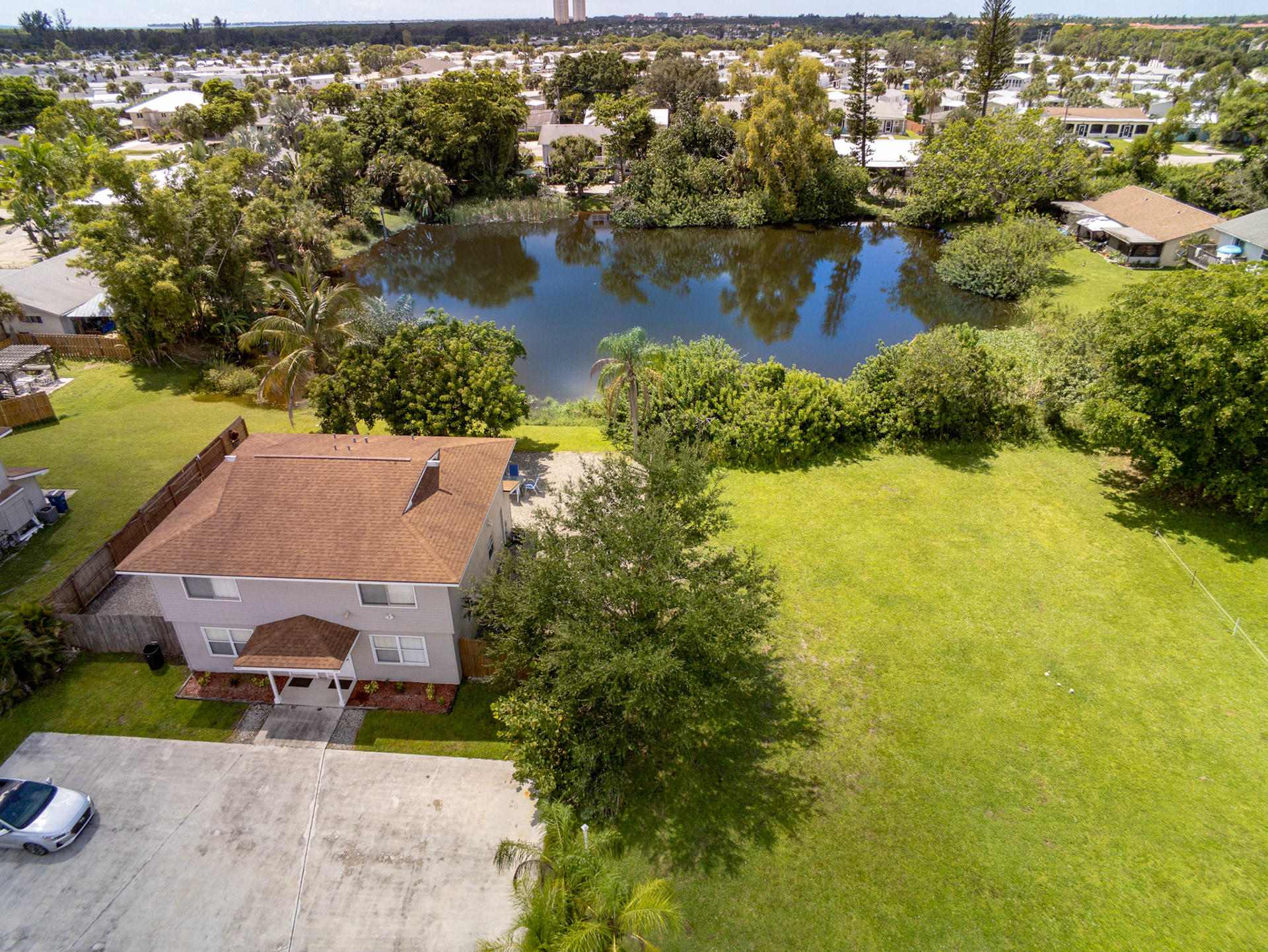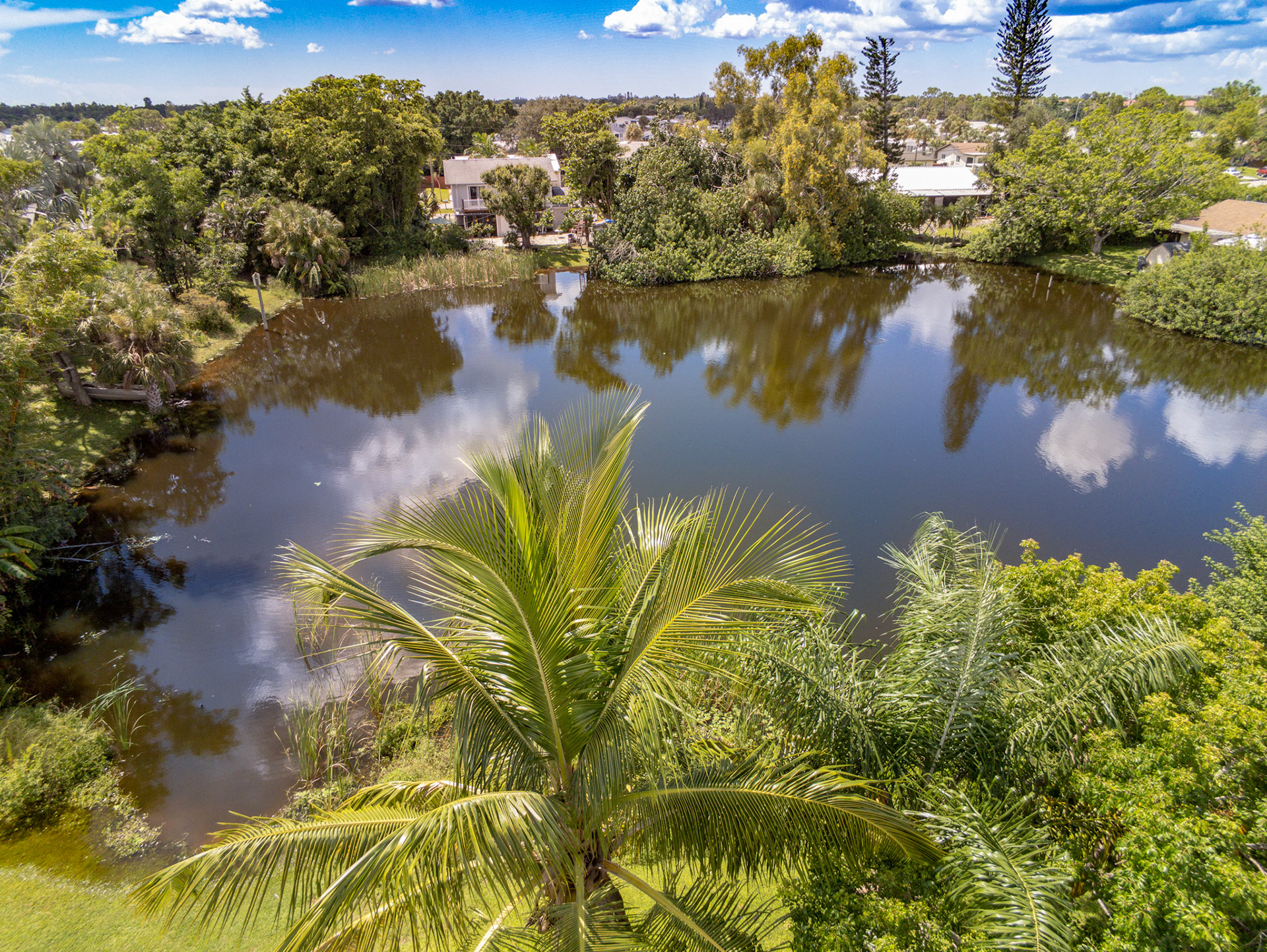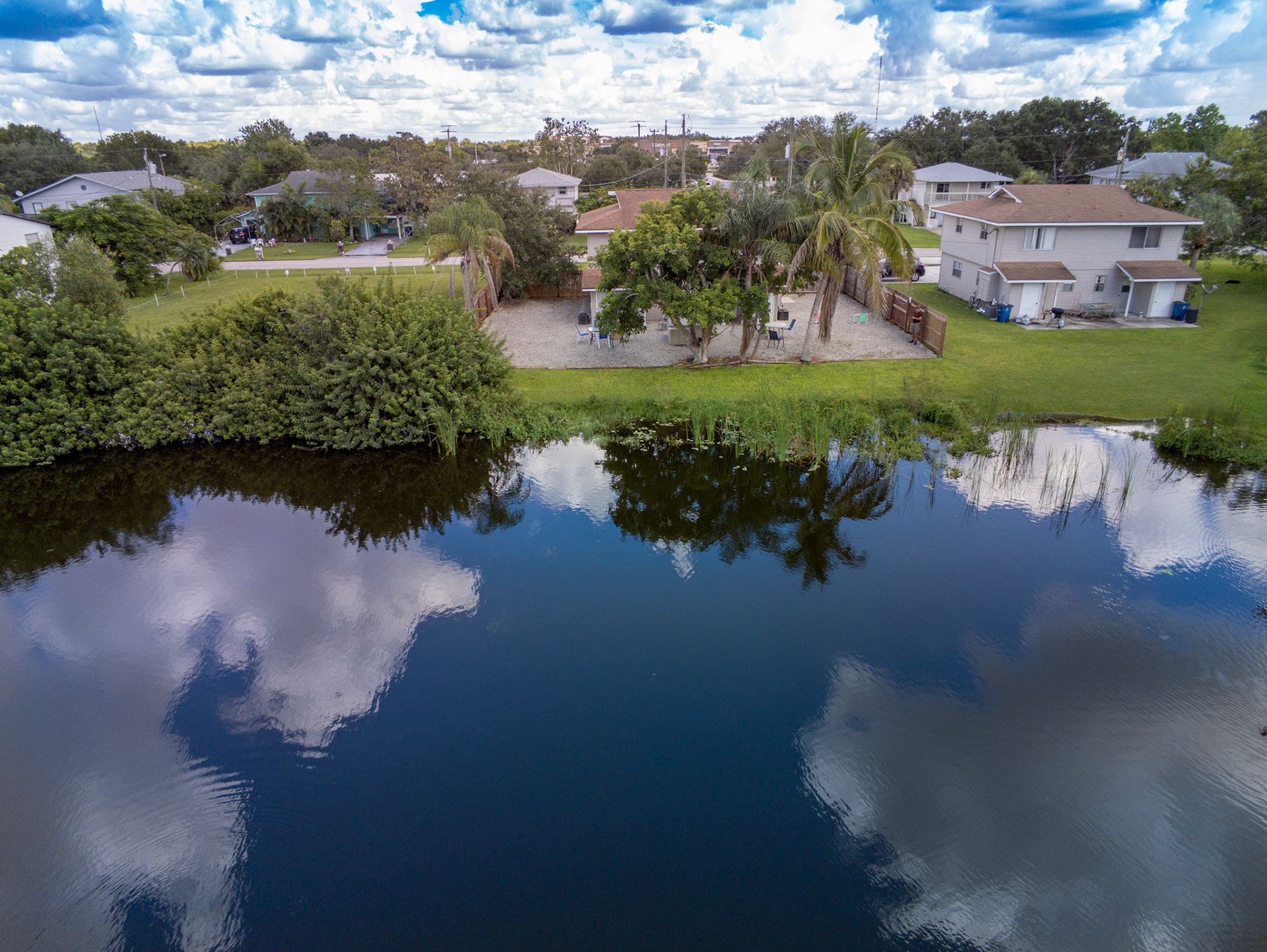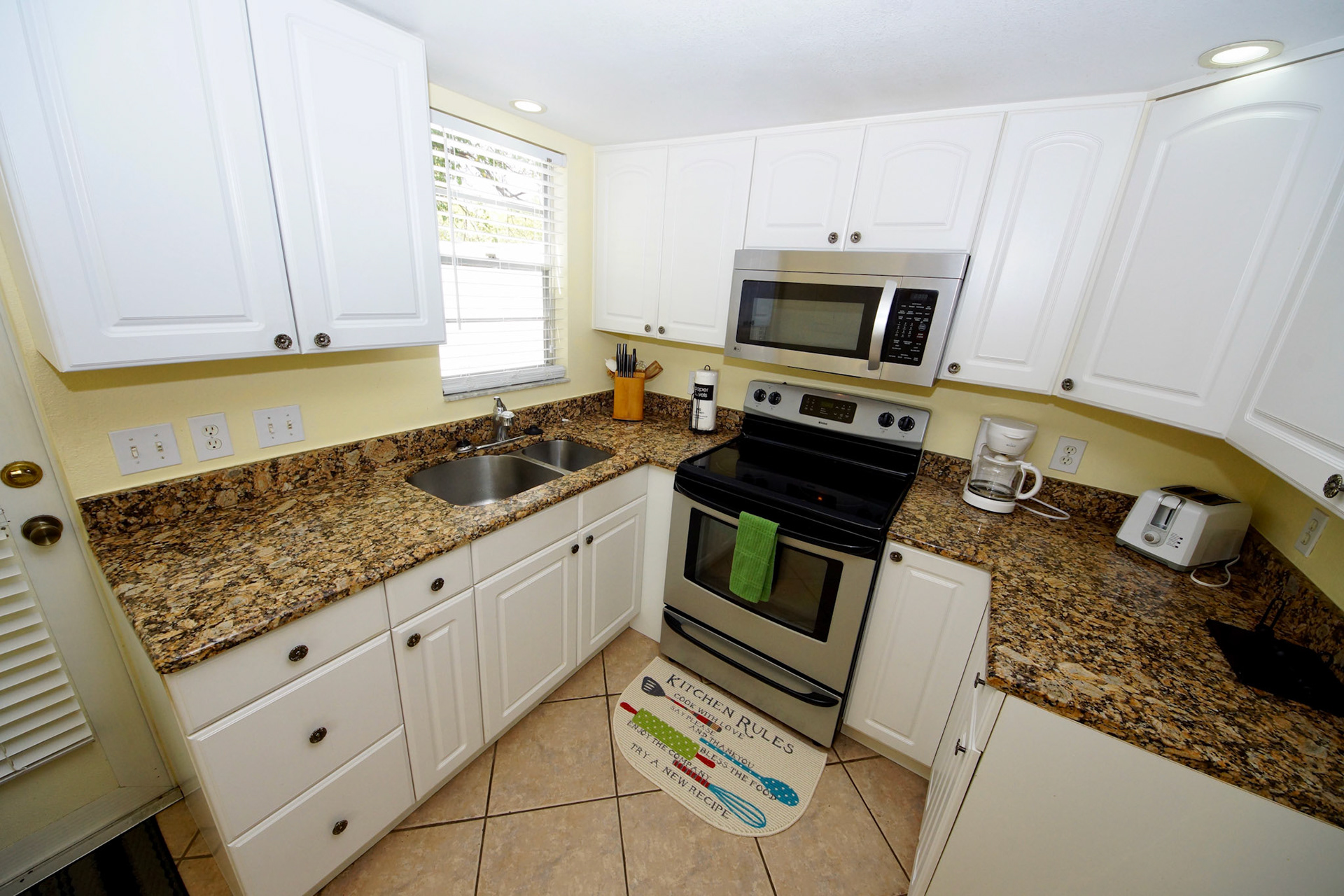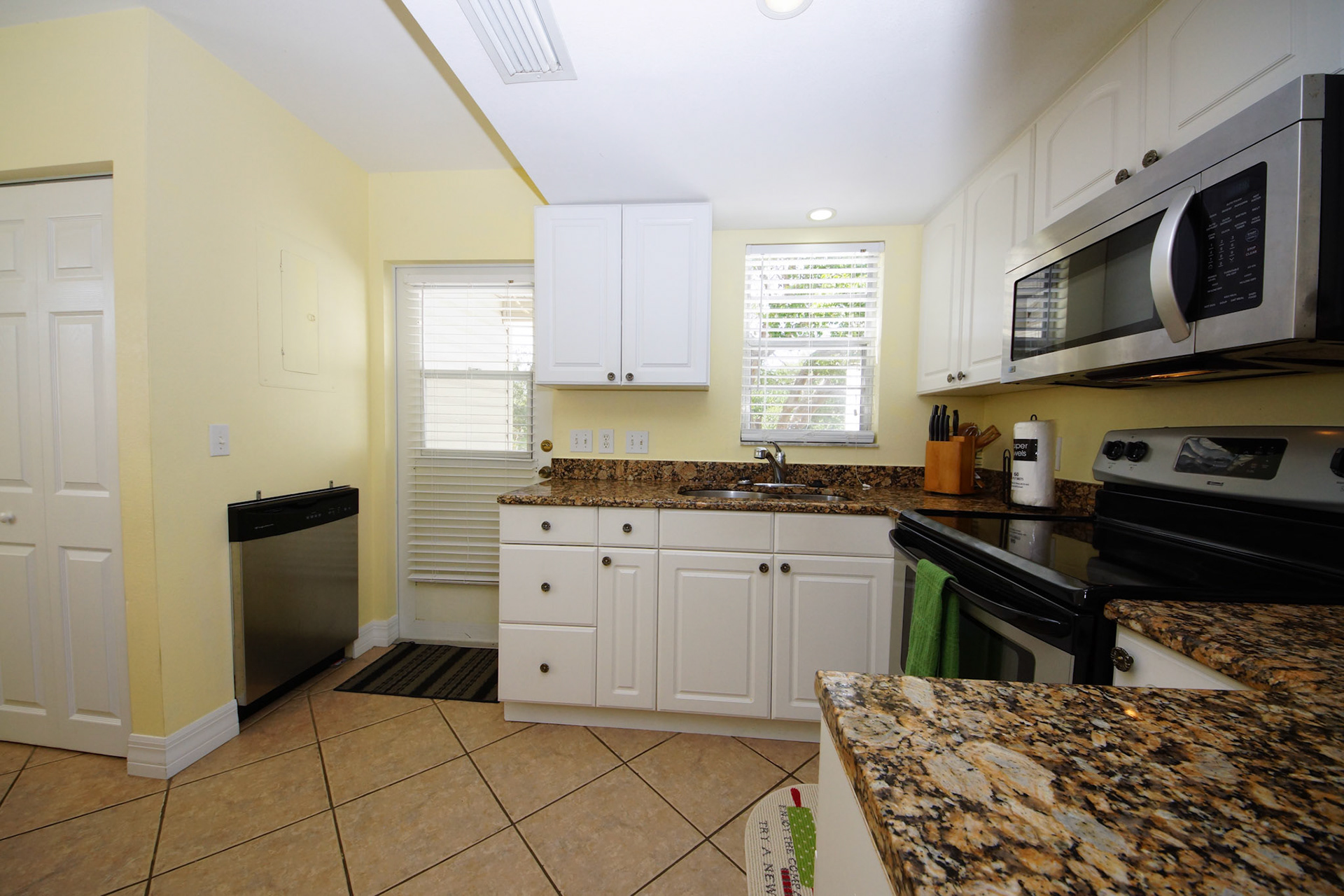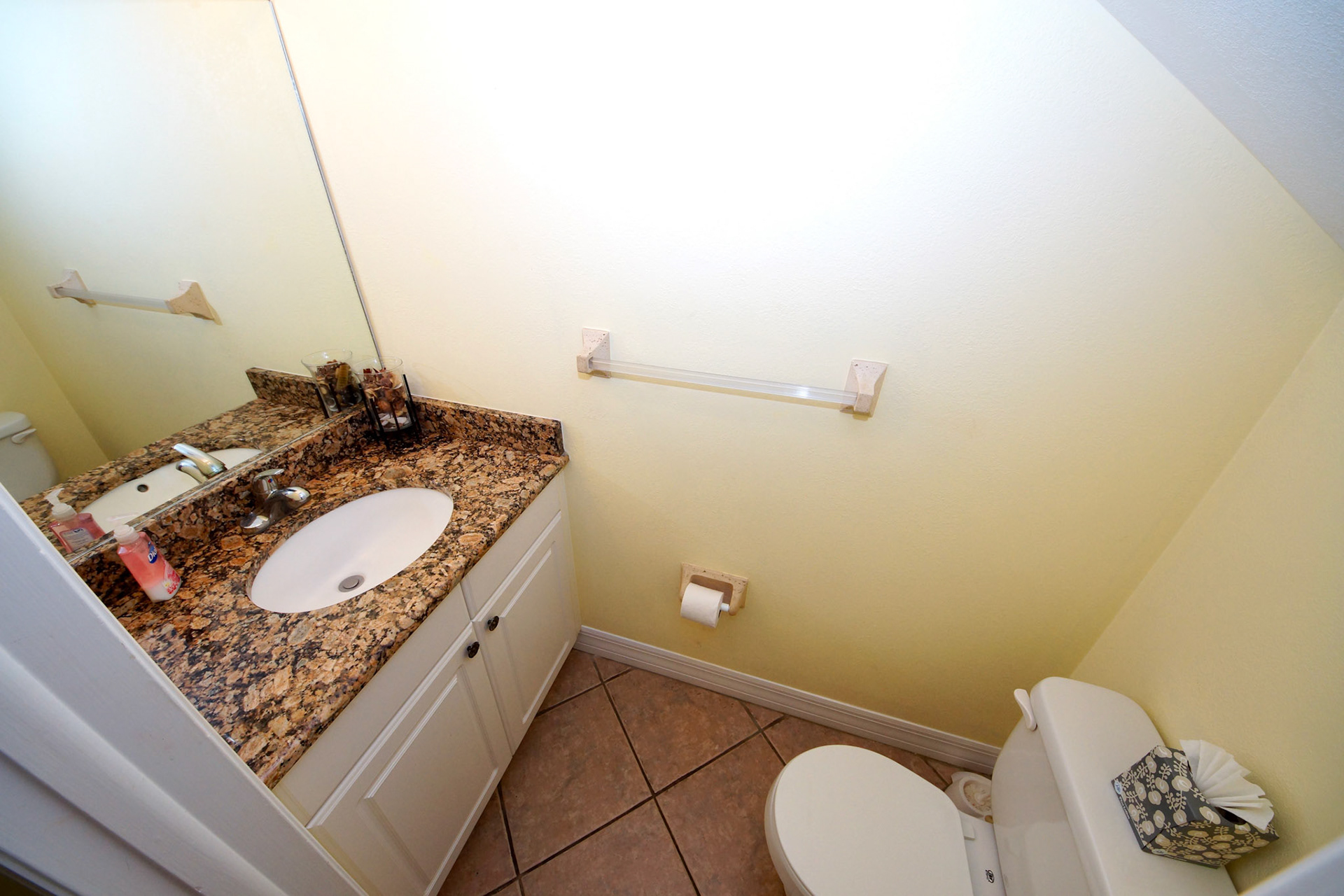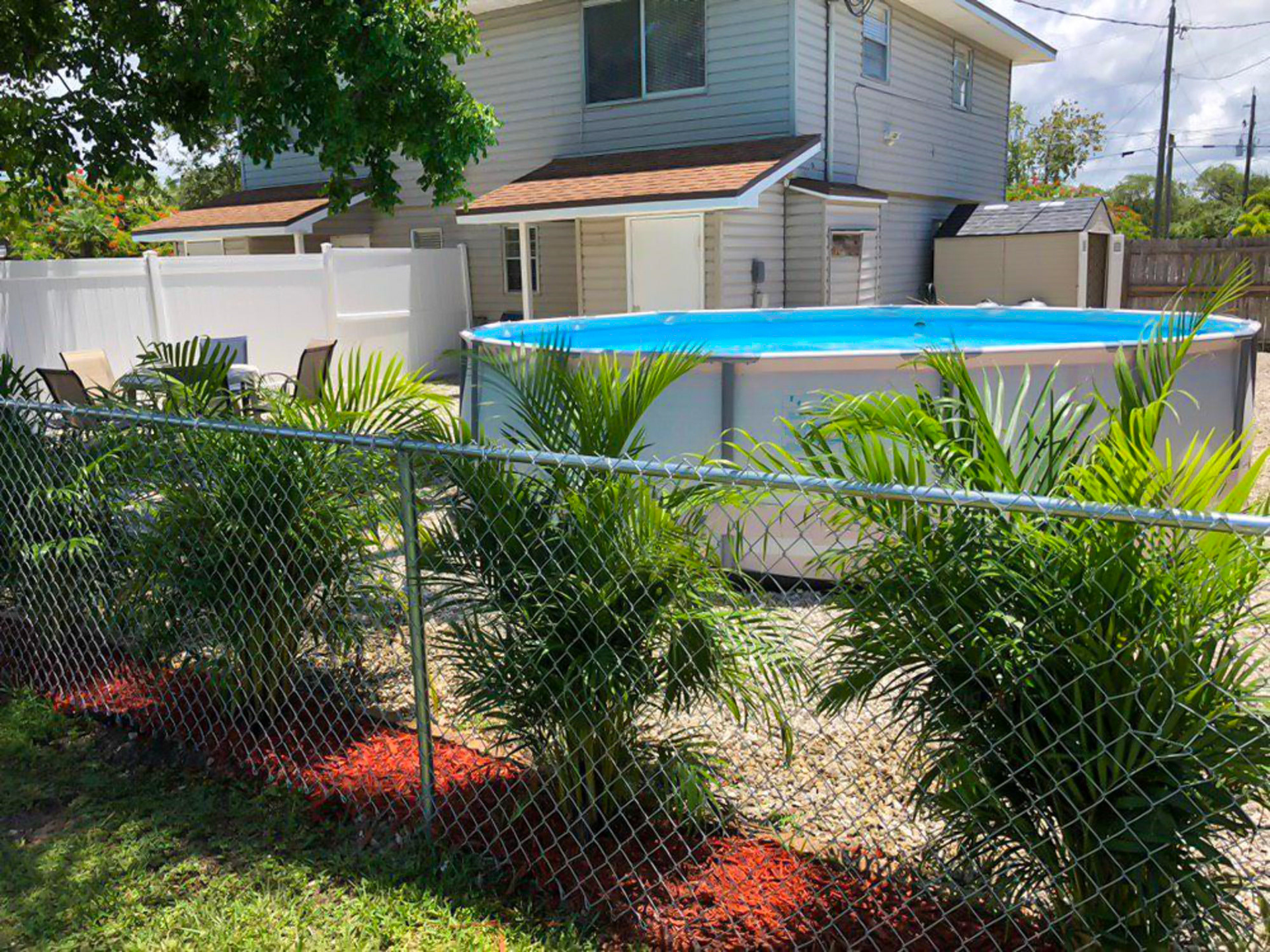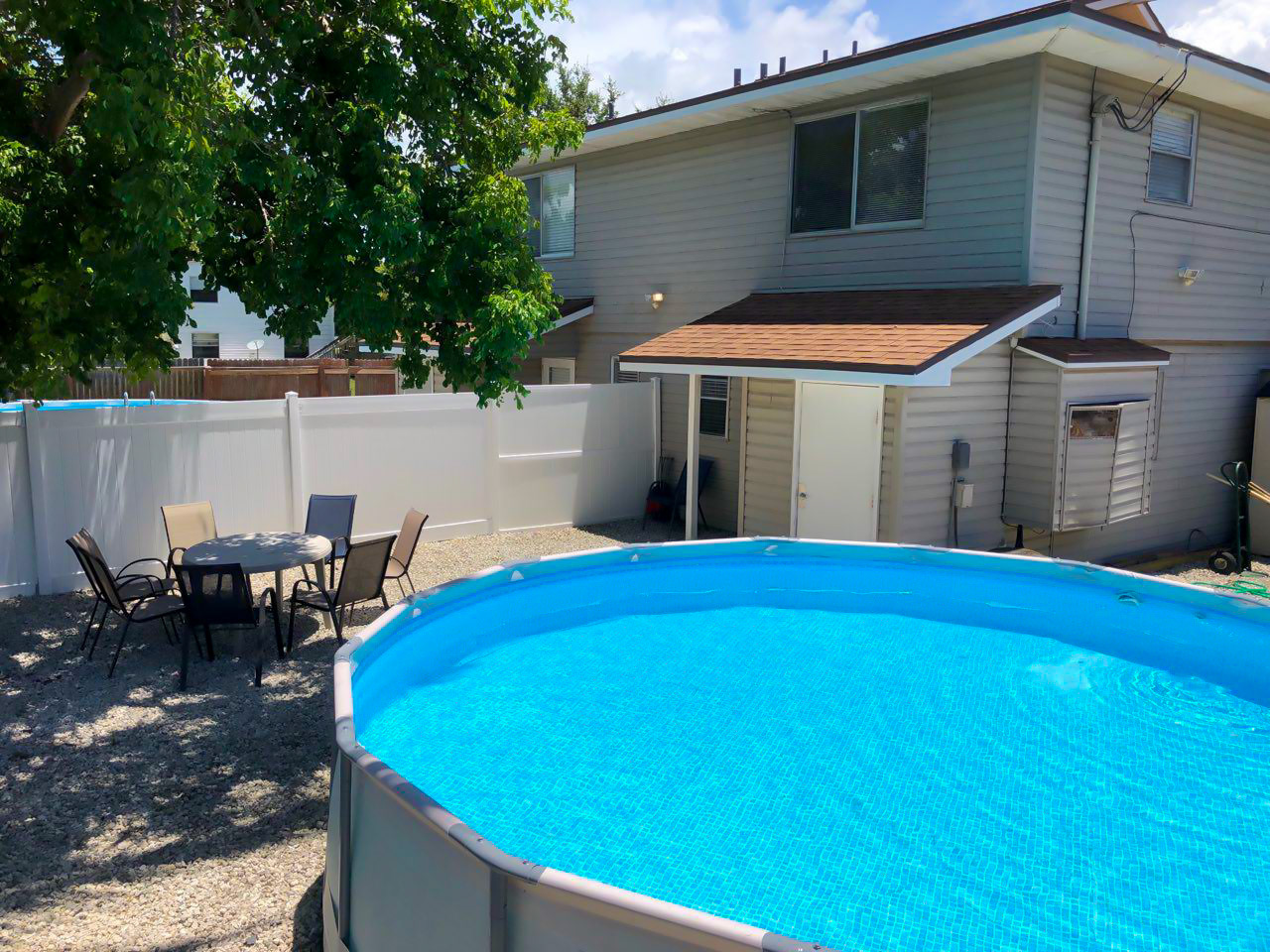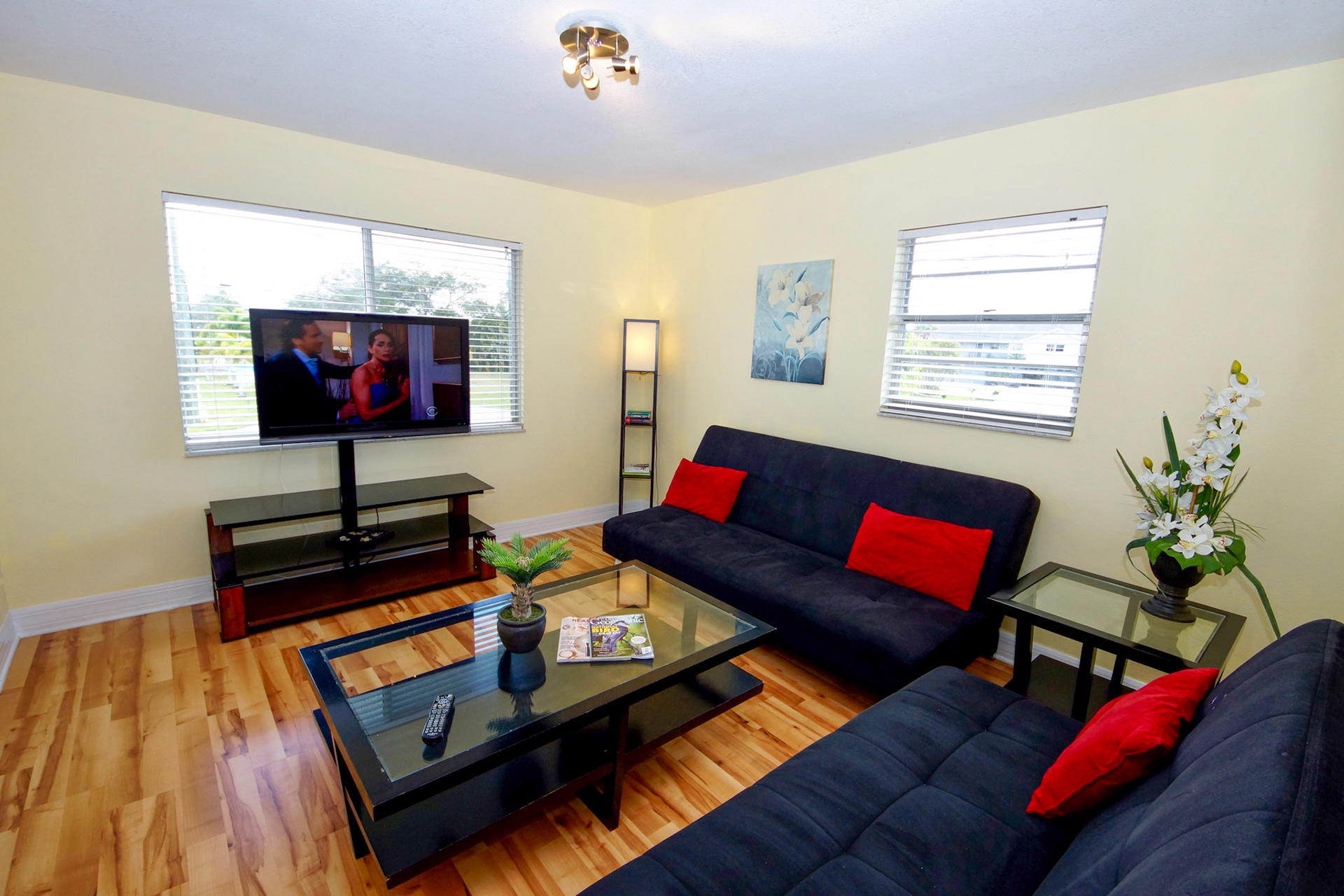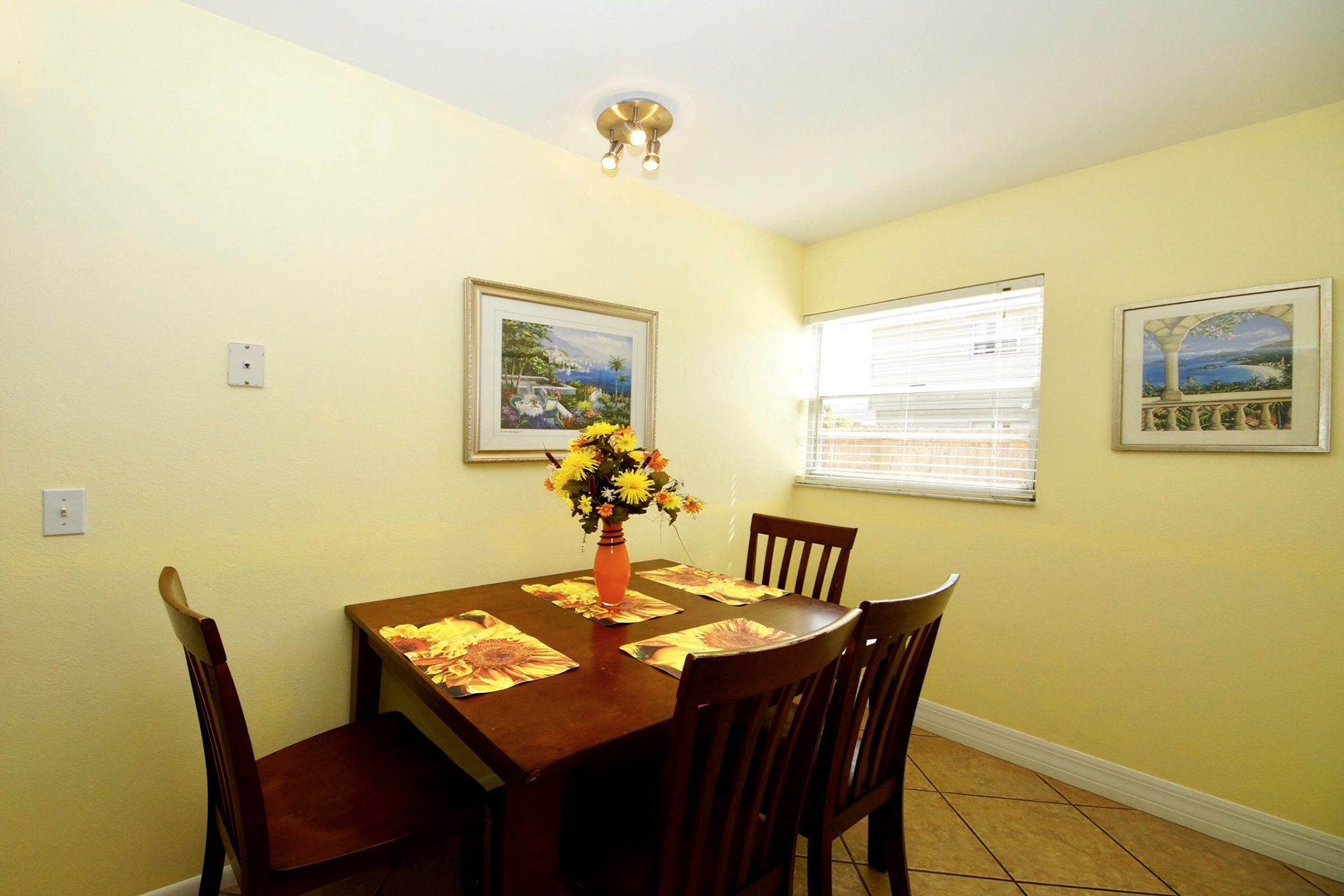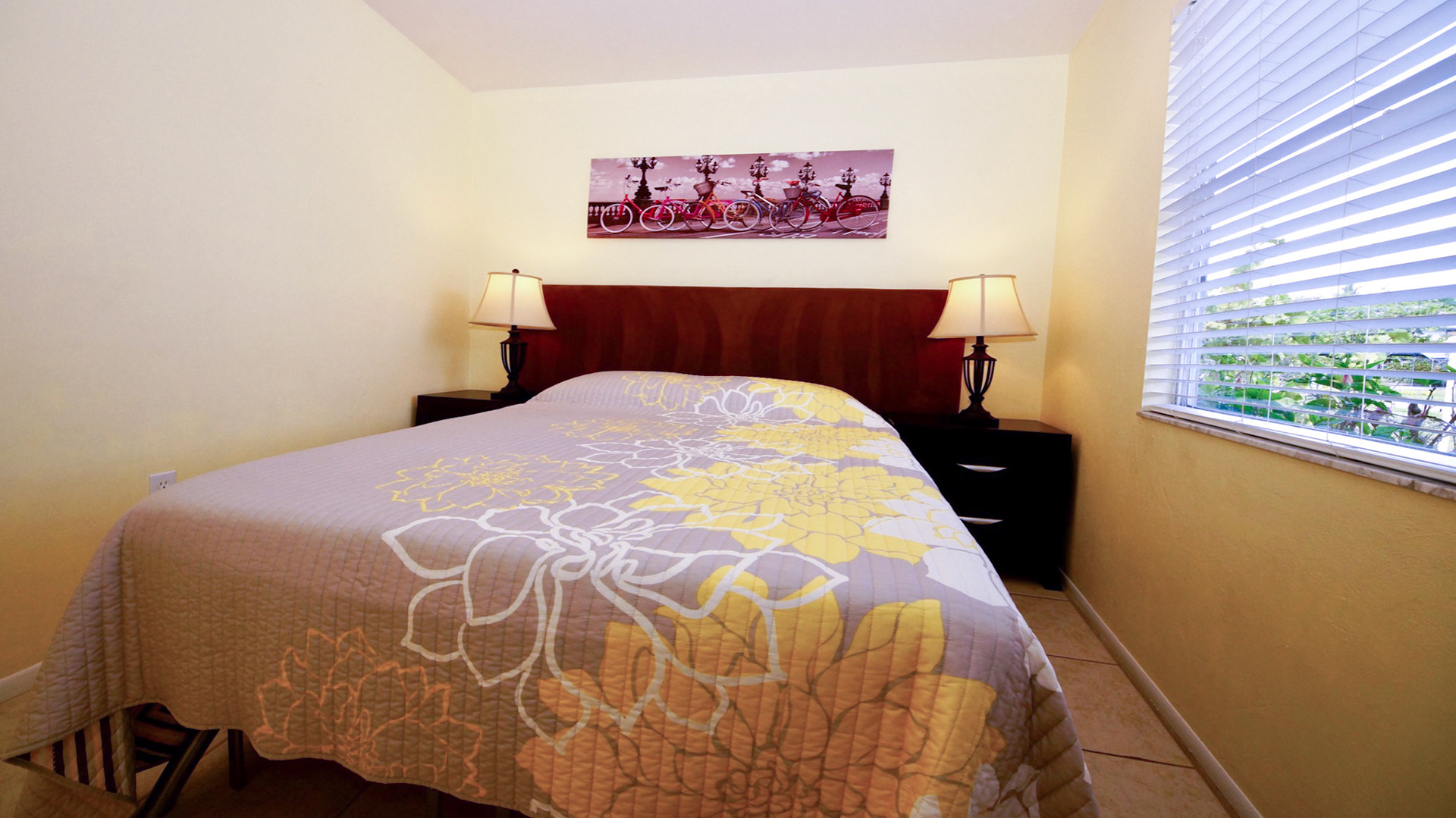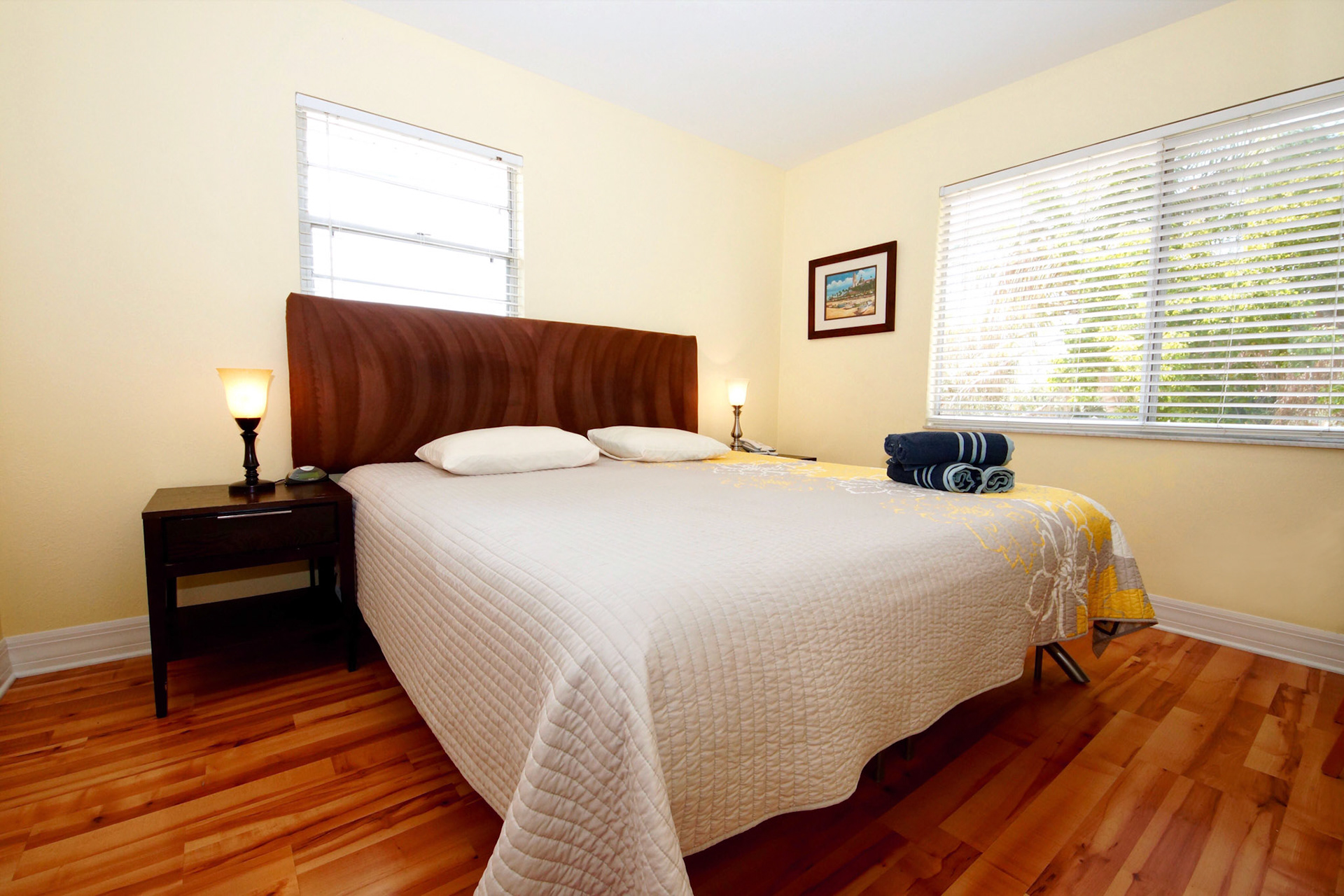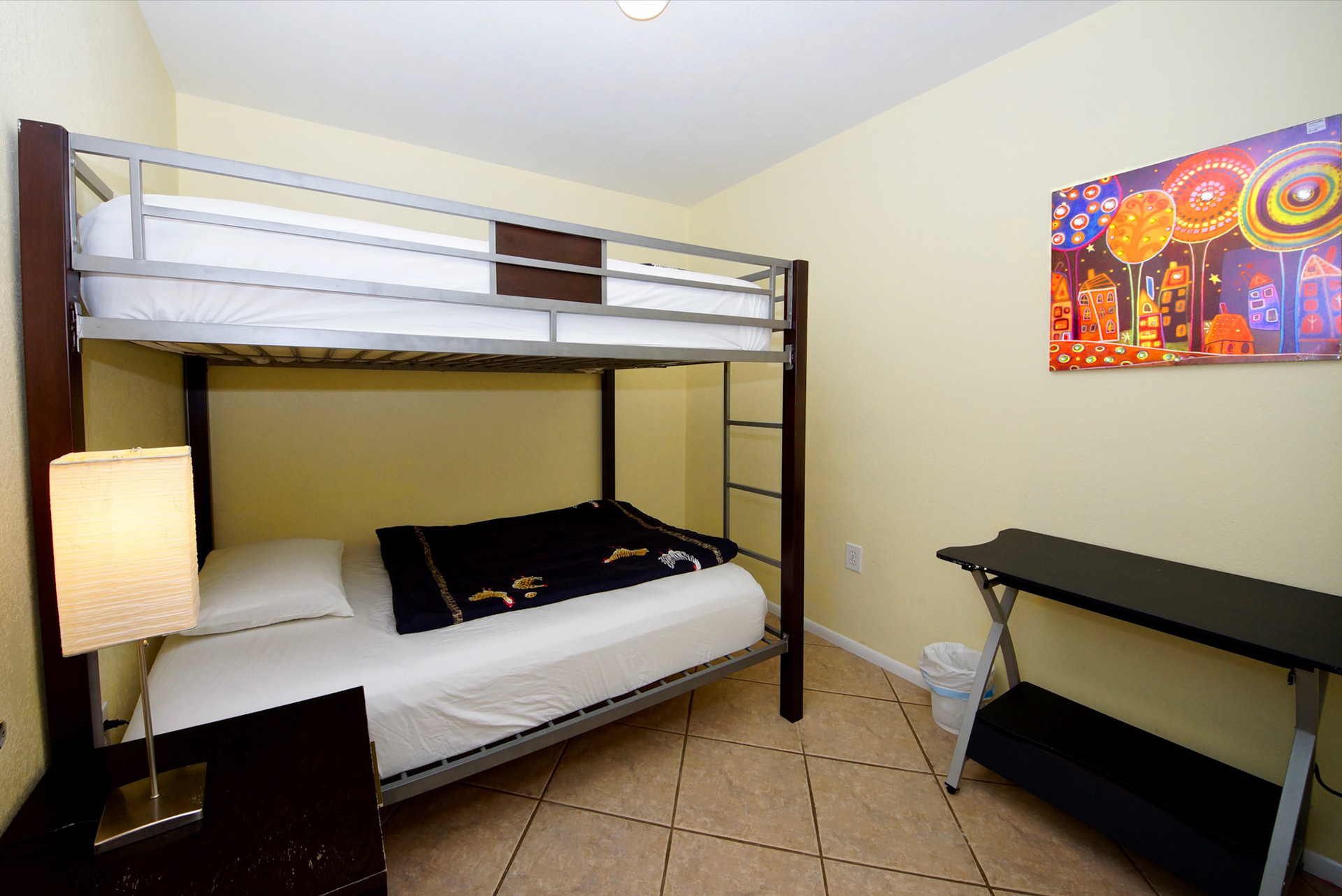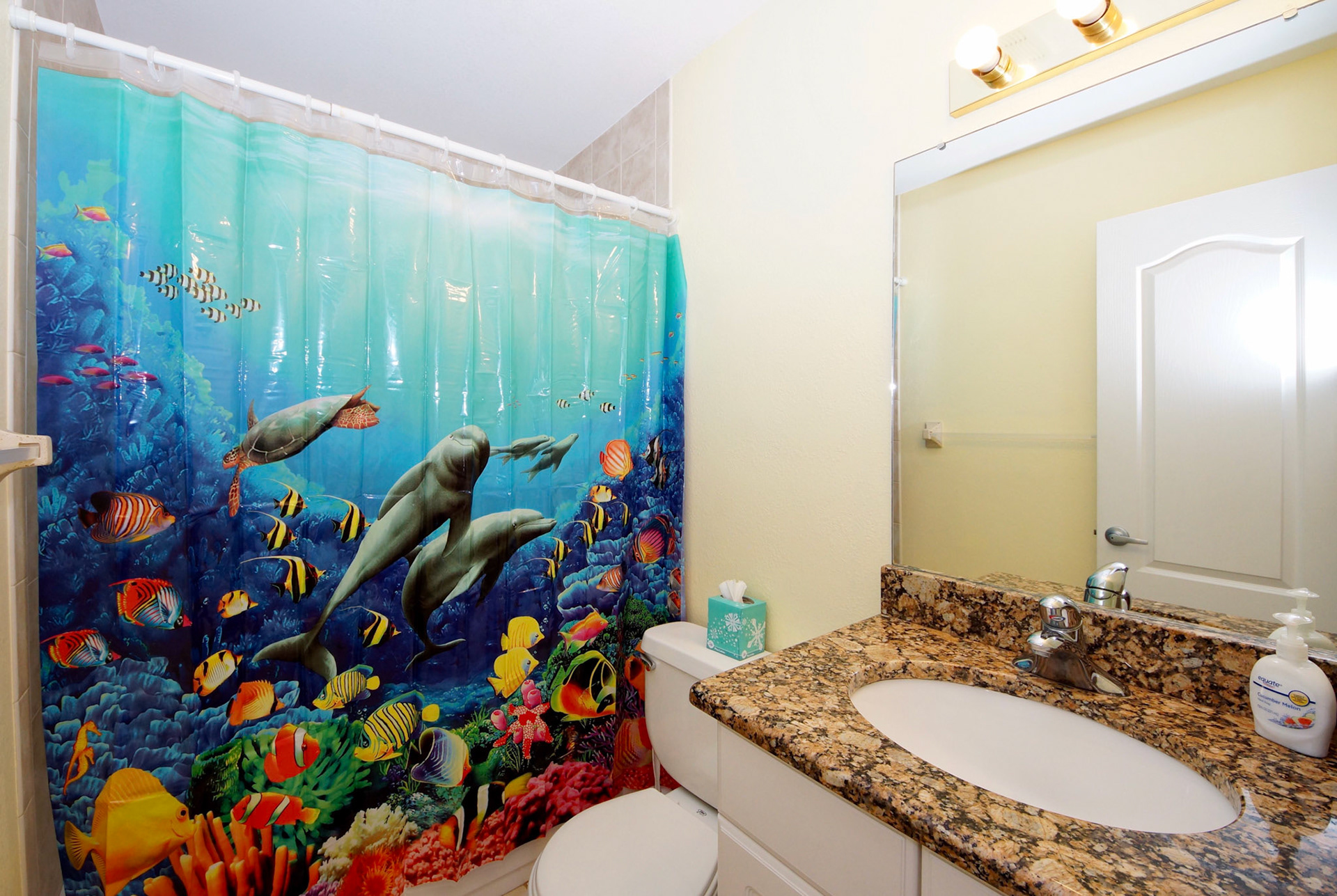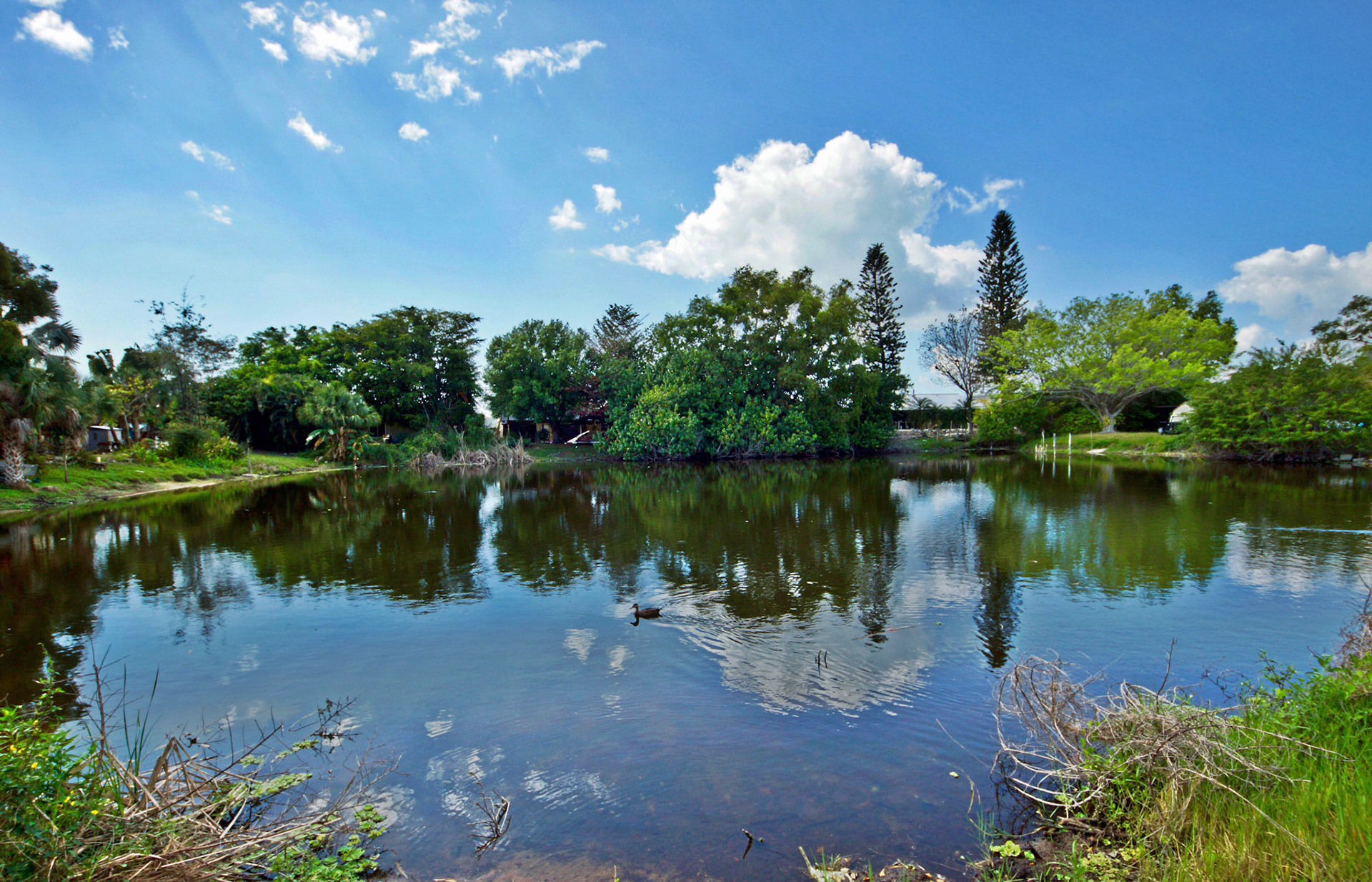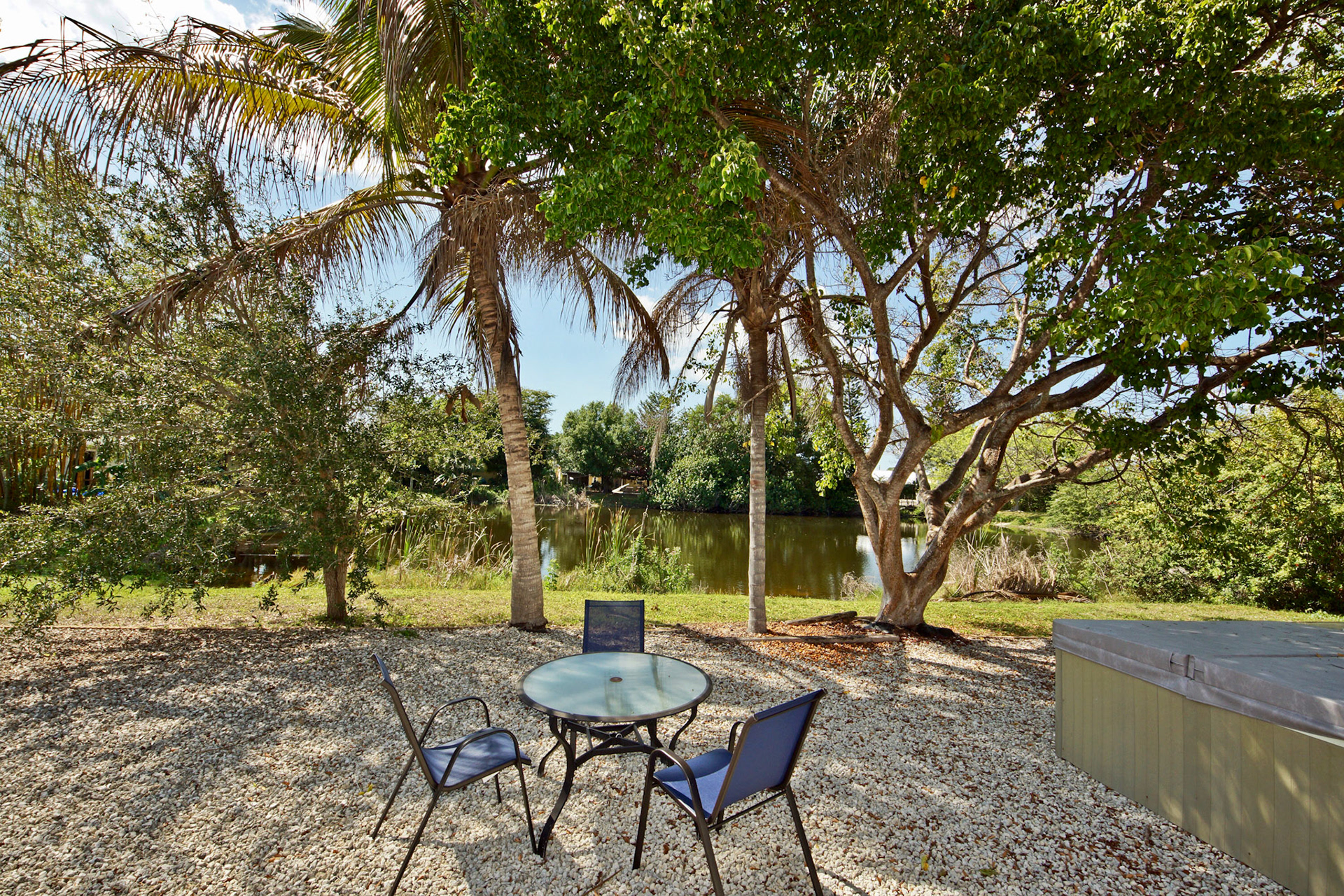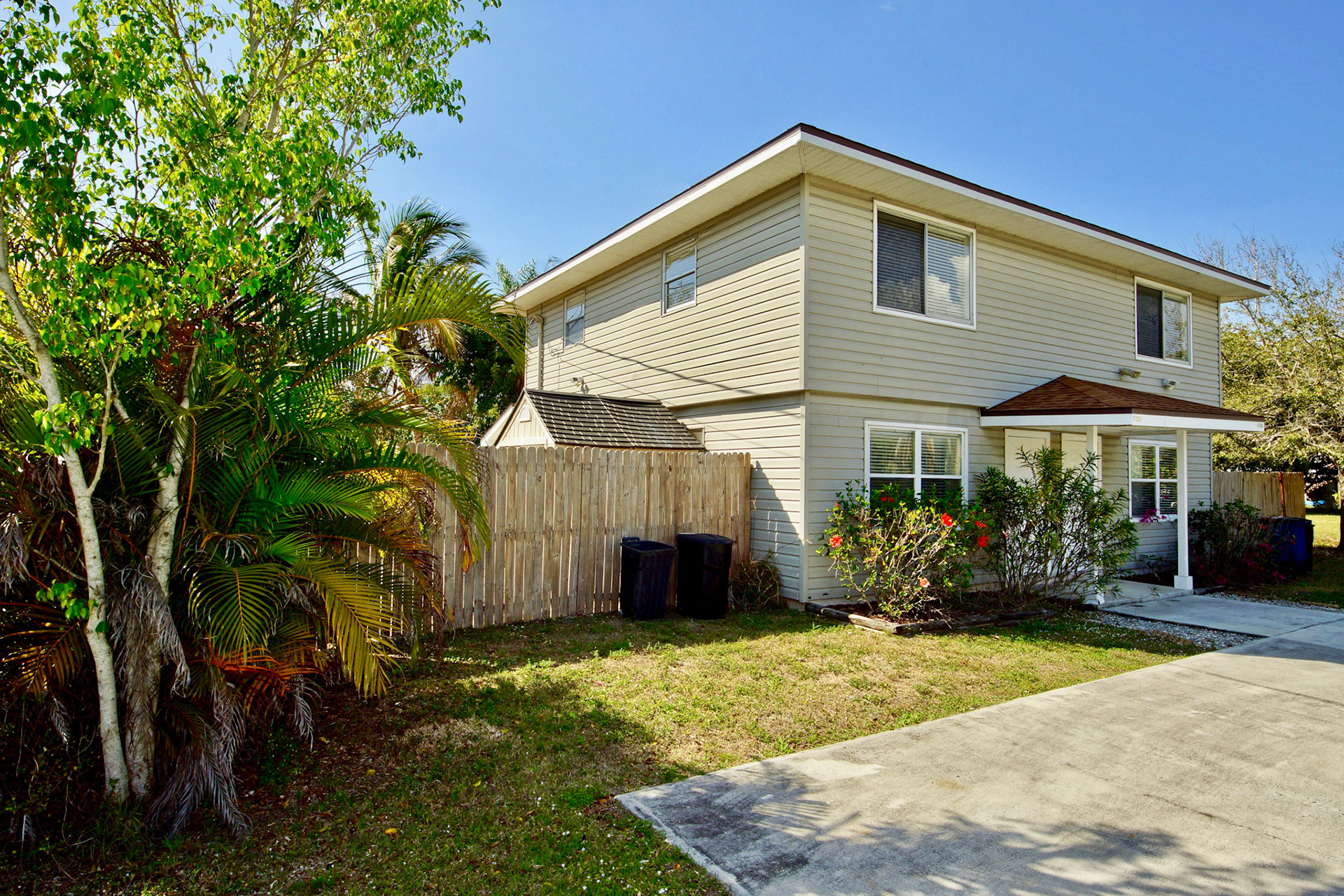 • Popular Time Square Beach and Pier (with beautiful white sand) is nearby (3.7 miles / 8 min drive)
• Private pool and private waterfront backyard with lake view
• Free NetFlix-TV
• Restaurants and shopping are nearby 
• No car needed. The main trolley/bus station is nearby (0.3 miles / 6 min walk)

Imagine enjoying a mini vacation at this waterfront lake home. Begin your day enjoying the western exposed backyard where you can soak up the warm Florida sunshine, sunbathe, go swimming in your private pool, relax under the coconut tree, BBQ the fish you caught nearby and eat while watching turtles swimming your backyard lake. After dinner, hop onto the free WiFi for business or relax in front of the flat screen TV for movie watching pleasure. Every day enjoy the home again while venturing out to explore the beaches, golf courses, mini-golf adventure park, restaurants, shopping, and other nearby adventures.
THE HOME: 
• Two story, semi-detached house
• In an open community that is quietly tucked away from main road traffic, but still close enough to get to them in just a few turns
• Free parking for your car(s) in the driveway (in front of the house)
• Free power & water
• Free unlimited WiFi (Connect your laptop, iPad or smartphone ) 
• Centrally air-conditioned with a pre-programmed digital controller, which you can control to your comfort (Up to the abilities of the cooling system of the home)
• Regularly maintained with weekly  pool & garden care, maid service (after checkout) and as-needed handyman-services
ROOM ACCOMMODATIONS AND AMENITIES:
LIVING-ROOM -
• 47 inch flat-screen-TV with local and national programming
• The Roku TV box provides free access to unlimited NetFlix, with thousands of options for on-demand TV content, news, movies, series, shows and documentaries. The Roku TV box also provides you with the ability to log-in to your home TV cable provider's content. (Remember to bring your log-in info to unlock subscribed sports or movie channels like HBO, Showtime etc.) 
• Two pull out sleeper-sofas (Linens for the sleeper sofas are not provided. Please bring sheets if you need them.)
KITCHEN -
• Fully equipped with kitchenware (silverware, serving and cooking utensils, plates, bowls, cups and glasses)
• Fully equipped with all appliances (stove, microwave, refrigerator with freezer, dishwasher, toaster, and coffeemaker) 
• Cozy dining table 
 
BEDROOMS-
• All linens for beds in bedrooms are supplied. 
• (Extra built-in closets are in the living room and hallway.)
Master-Bedroom:
• 42 inch Flat-Screen-TV with local and national programming 
• King-size-bed with premium pillow-top-mattress 
• Built in closet
Bedroom 2:
• King-size-bed with pillow-top-mattress
Bedroom 3:
• Two full-size-beds in a sturdy metal-bunk-bed
• Comfortably sleeps 2 adults or 4 children
 
BATHROOMS -
• Each guest is provided with two shower towels, a hand towel and a washcloth. 
• To keep the rental rates low, a small start-supply of toilet paper is provided. If you think you will use more than is provided please purchase it when you buy your groceries. 
• Hand soap is provided. Bring your own toiletries. 
Bathroom 1:
• Bathtub/shower combination, vanity and toilet
• Hair dryer
Bathroom 2: 
• Vanity and toilet 
 
LAUNDRY ROOM - 
• The free washer and dryer are quietly located outside, attached to the house. 
• Please bring your own laundry detergent and softener. (There are often left-overs from the prior guests but please don't count on it.)
 
BACKYARD - 
• The 50' x 50' backyard is sunny with western exposure, faces the lake and is private with 6' tall side wooden fences. 
• Electric BBQ grill (easy to clean)
• Tropical plants, a large coconut tree and other trees offer a few shady spots. 
• Furnished with a cozy outdoor garden furniture set
• The 16 feet wide x 48 inch deep above ground swimming pool is for your private use. 
• Please note: If you are disabled: You will need to climb a small metal ladder to get into the pool. If you have children: You will need to pay special attention to them.
THINGS TO DO:
• Go to the Beach: 
- Fort Myers Beach  (3.7 miles / 8 min drive), 
- Time Square (white sand) Beach  (3.1 miles / 6 min drive), 
- Bunche Beach (3.0 miles / 9 min drive) and 
- Sanibel Island Beach (11.4 miles / 24 min drive) 
are nearby.
• Go fishing: Bring your fishing poles and cast your line off from the pier at Fort Myers Beach. Bring the fish home for a BBQ in your backyard later that evening. You can even fish from your own backyard, as the lake has plenty of fish, however it is for "catch and release" fishing only.
• Go mini-golfing: Smugglers Cove mini-golf adventure park is 0.4 miles / 8 min walk away. Play mini-golf with interesting scenery where you can see and, if you wish, even feed alligators.
• Go have family fun: Zoomers is 1.3 miles / 5 min drive away. Enjoy amusement park rides, bumper boats, go-carts, arcade games and a mini-golf course.
• Go golfing: Shell Point Golf Course is 3.5 miles / 9 min drive away, is open to everybody, and has a teeing practice ground for beginners. 
• Go swimming: Fort Myers Beach Community Pool is 4.2 miles / 10 min drive away, has a big heated pool as well as a children's pool with water slides. 
TROLLEY / BUSES:
• The Summerlin Square bus station is 0.3 miles / 6 min walk away
• The "Beach-Trolley" drives back and forth from the bus station to Fort Myers Beach about every 40 minutes and it costs about 50 cents per person. 
• Free parking
• The updated bus-schedule can be found online. Please do a search for "LeeTran". 
• Airport shuttles also run from this bus-station.
NEARBY RESTAURANTS - 
• Sunflower Cafe (0.3 miles / 6 min walk)
• Valerie's Lounge & Liquors" (0.3 mile / 6 min walk)
• MC Donald's (0.4 miles / 8 min walk)
• Biscottis Café (0.4 miles / 8 min walk)
• Pastabilities & More (0.7 miles / 3 min drive)
• Marko's Diner (0.9 miles / 3 min drive)
• Osaka Japanese Steakhouse (1.2 miles / 5 min drive)
• Gatorbites Tail & Ale (Maybe try the alligator meat) (2.3 miles / 8 min drive)
• Cottage Beach Bar & Shuckers & Gulfshore Grill (Beach-front dining) (3.3 miles / 7 min drive)
• Plus many more
SHOPPING-  
• A "Publix" (0.4 miles / 8 min walk)
• A Super-Walmart (0.2 miles / 5 min walk)
• A Super-Target Store (1.6 miles / 5 min drive)
• The "Sanibel Outlets" (2.2 miles / 6 min drive)
CHECK IN:
• Arrival and departure days can be any day as long as it shows open on the availability calendar. 
• Check-in time is any time after 3:30 p.m. 
• Check-out time is latest 10:30 a.m. 
• You will be checking yourself into the home by using the electronic door code that will be given to you when you reserve your stay. (This makes all check-ins, including a late night check-in easy.)
• A few days prior check-in you will receive an email. It will include an arrival guide and a very detailed house guide.